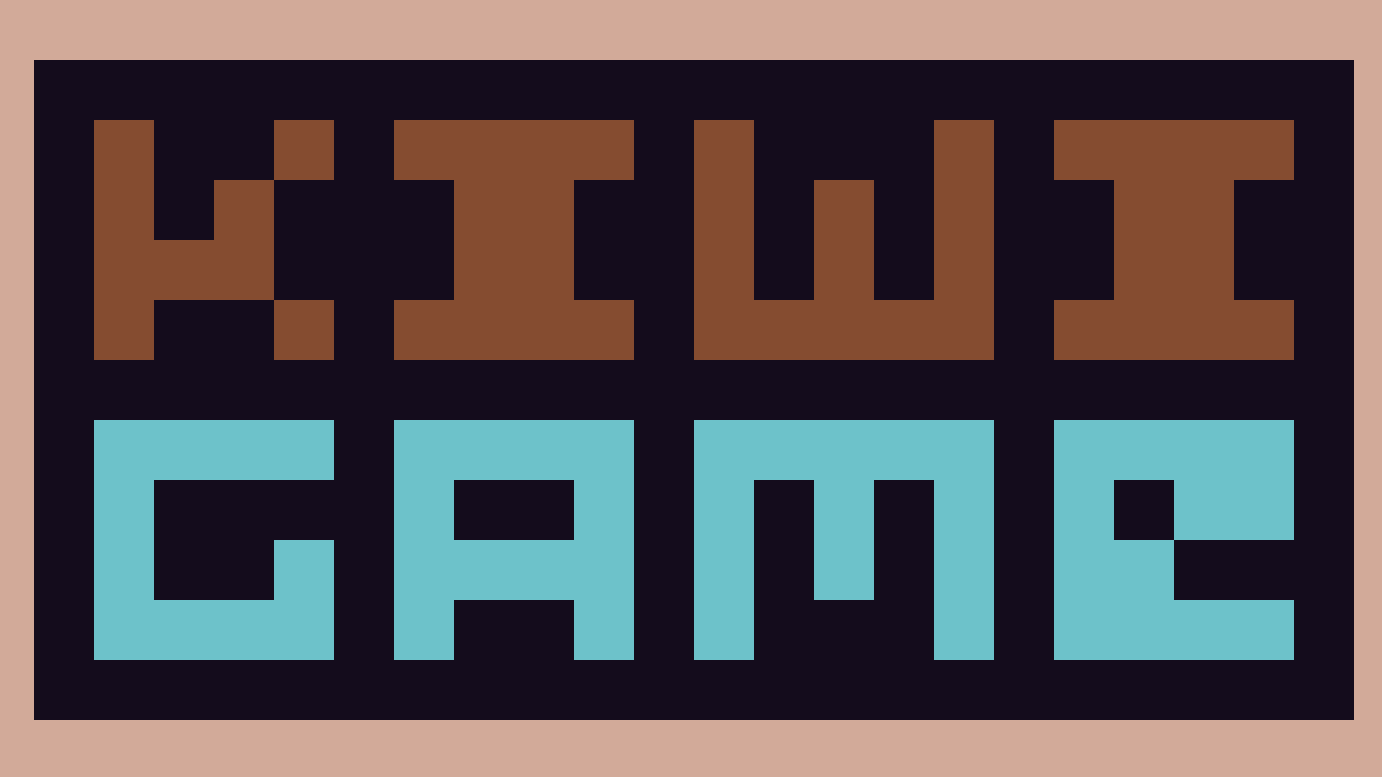 KIWI GAME
DEMO ABOVE - FULL GAME BELOW
Game design, art and programming by Hector Selby

PLAY-MEK Instagram - https://www.instagram.com/platymekk/
Sayori Fylan Instagram - https://www.instagram.com/sayorguitarimowsshyracotherium/
Supports Keyboard AND controller
STORY
KIWI GAME is a game about kiwis. Two in fact. One to be rescued from the evil farmer who thirsts for the sacred power of kiwis, and the other to explore a metroidvania-lite map by gaining new abilities, braving challenges and outsmarting puzzles in order to find the one she loves.

FEATURES:
Large METROIDVANIA-LITE map
POWERS to gain for exploration
COLLECTABLE CHARACTERS to save
Plenty of SECRETS around the map
Purchase
In order to download this game you must purchase it at or above the minimum price of $1 USD. You will get access to the following files:
kiwiGamePortable.zip
76 MB
KiwiGameOST (not in game).zip
18 MB
Comments
Log in with itch.io to leave a comment.
This is fun, enjoyable, and cute! I can't wait to play the full version!
Very fun and enjoyable game so far, good job Platymek
This seems promising!
One question though: Maybe it's just not clear from the demo, but why do you have to hold down K and a direction to move instead of just pressing the direction key?
Different abilities later on use different buttons and I also wanted to make movement more conscious as in you have to confirm your movement and think much more about it. Thank you for the feedback!